EVERY BLEND HAS ITS OWN CHARACTER.
TOGETHER, WE WILL CREATE THE ONE THAT SUITS YOU.
OUR KNOW-HOW AND EXPERIENCE GOES BACK TO
1951
CONSTANT ACCESS TO
MORE THAN
200
ARABICA & ROBUSTA GREEN COFFEE VARIETIES
MORE THAN
20
PRODUCING COUNTRIES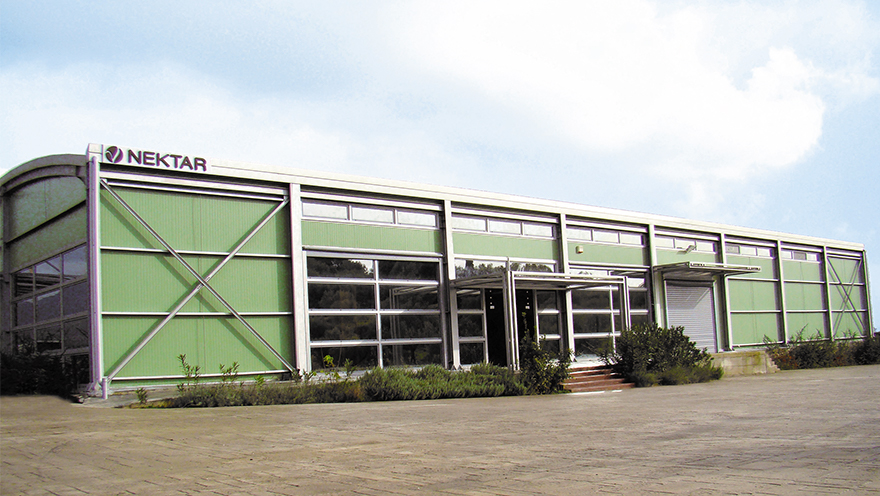 WE HAVE
OFF-THE-SHELF
COFFEE BLENDS
FULLY
AUTOMATED
PRODUCTION UNIT
PRODUCTION CAPACITY
3.000KG
PER DAY
ALL OF OUR PRODUCTS HAVE
CERTIFICATES OF ASSURANCE OF
HIGH QUALITY
PRIVATE LABEL STAGES
CREATE YOUR OWN BRAND
01
WHAT COFFEE ARE YOU LOOKING FOR?
GREEK COFFEE & FLAVOURS
FILTER COFFEE & FLAVOURS
ESPRESSO
DECAF
ORGANIC (CERTIFIED)
SINGLE ORIGIN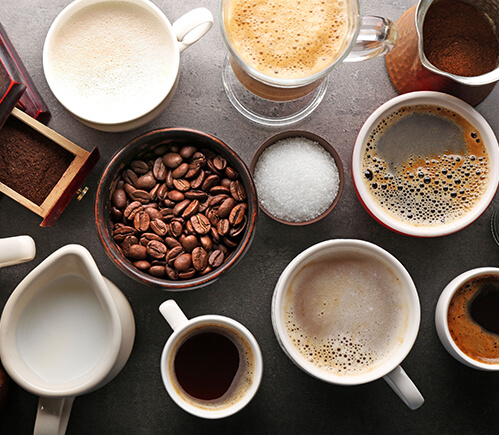 02
HOW DO YOU WANT IT TO TASTE?
CHOOSE FROM OUR OFF-THE-SHELF
AND TESTED BLENDS
WE CAN CREATE FROM THE BEGINNING, YOUR OWN EXCLUSIVE BLEND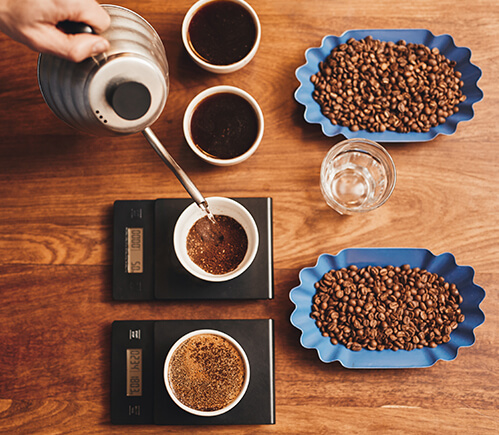 03
LIGHT, MEDIUM OR DARK?
CHOOSE THE DEGREE OF ROASTING YOU PREFER… FROM LIGHT ROAST TO DARK ROAST, DEPENDING ON THE VARIETIES CHOSEN AND YOUR TASTE REQUIREMENTS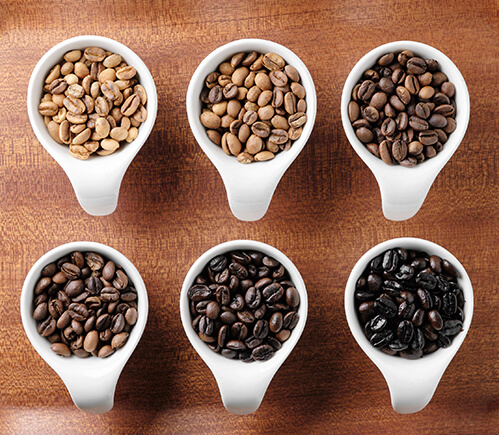 04
BEAN OR GROUND?
GROUND OR BEAN COFFEE
THE COFFEE IS GROUND IN CYLINDER MILLS, EQUIPPED WITH A COOLING SYSTEM. THIS METHOD ALLOWS THE GRINDING TO TAKE PLACE IN A CONSTANT LOW TEMPERATURE, WHICH IS BEST FOR PRESERVING THE VOLATILE AROMATIC COMPOUNDS IN THE COFFEE.FOR OUR FAVOURITE GREEK COFFEE, THERE IS ALSO THE OPTION OF GRINDING USING TRADITIONAL GRINDING STONES.ASK FOR MORE INFORMATION…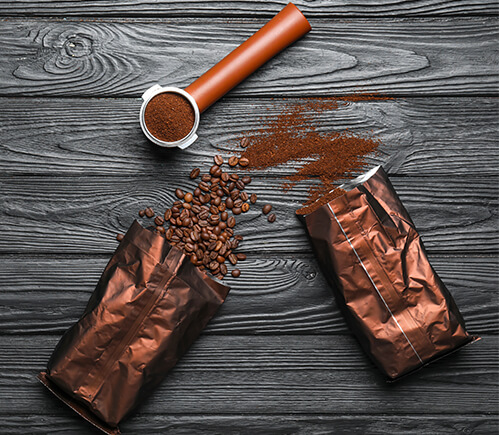 05
YOUR COFFEE IS READY!
AFTER FINISHING THE BLEND, YOUR COFFEE IS READY AND WILL ALWAYS BE THE SAME.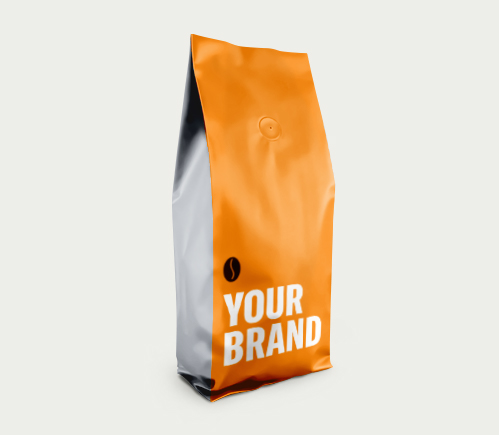 CHOSE YOUR PACKAGING
TYPES OF PACKAGING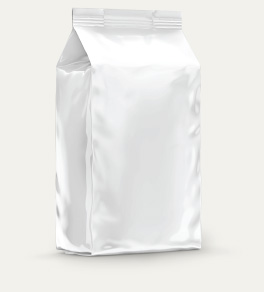 SIDE GUSSET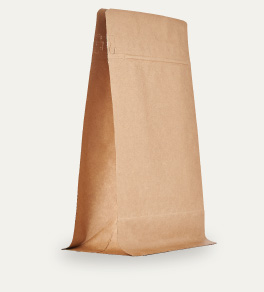 FLAT BOTTOM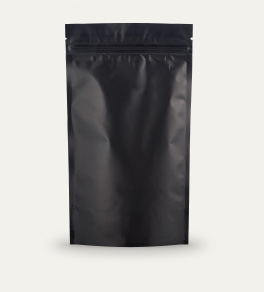 DOYPACK
PACKAGING SPECIFICATIONS
FLEXIBLE, 3-PLY HIGH BARRIER MATERIAL, THAT ENSURES THAT YOUR COFFEE WILL BE PROTECTED AND STAY FRESH
PLACEMENT OF A ONE-WAY VALVE
(FILTER COFFEE & ESPRESSO)
WITH OR WITHOUT ZIP
(DOYPACK & FLAT BOTTOM PACKAGING)
CHOOSE THE COLOUR AND SIZE THAT SUITS YOU
WITH YOUR OWN SIGNATURE…
EVERY BLEND HAS ITS OWN CHARACTER. TOGETHER, WE WILL CREATE THE ONE THAT SUITS YOU