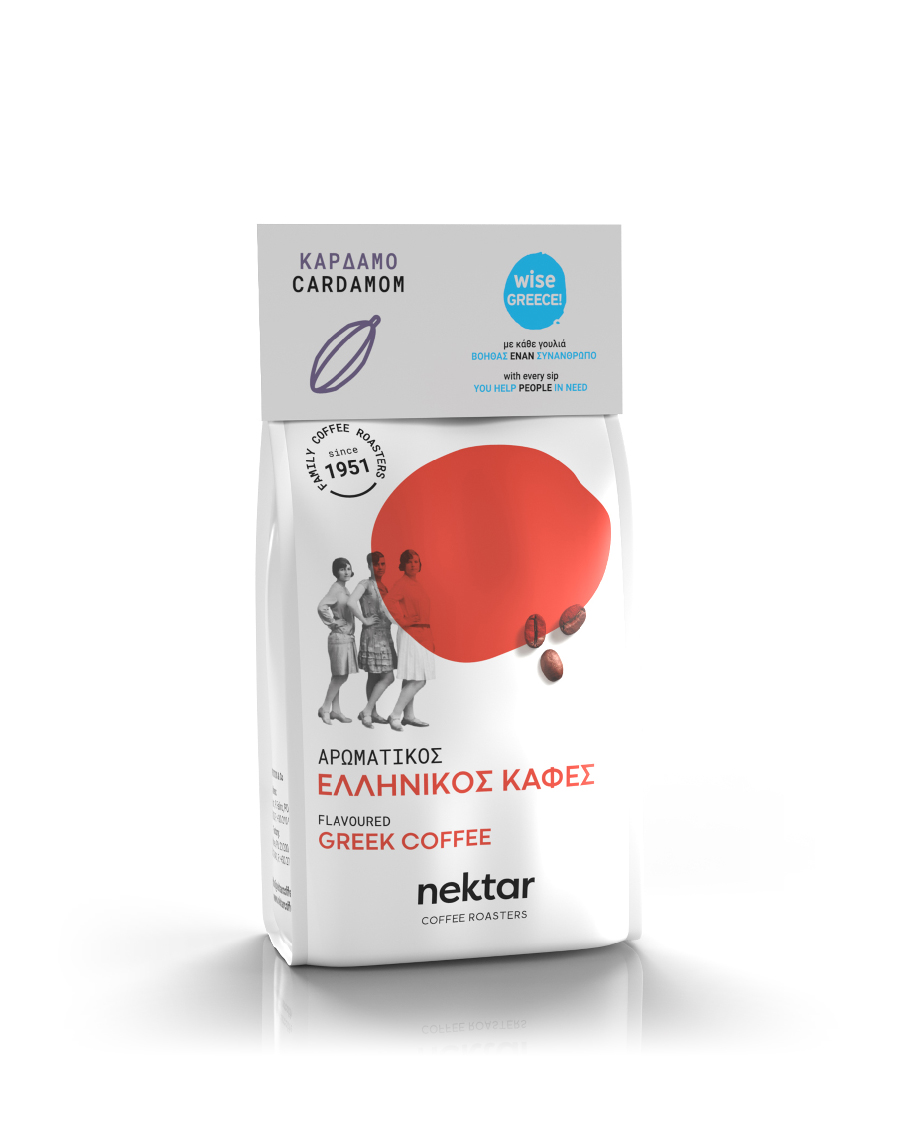 GREEK COFFEE CARDAMOM
GROUND COFFEE | MEDIUM ROAST
We have been following the old tried and true recipe of our grandfather Georgios Neofotistos since 1951.
We are pairing the traditional recipe of our Greek coffee with the flavours and aromas of Greece. We offer to people something fresh and special. We have created, with love and passion, exclusively for Wise Greece, six flavoured Greek coffees for a good cause. A more exotic taste, with an oriental aroma. Cardamom has always been a good companion to coffee and their combination is loved worldwide. That's why we created Greek Coffee with Cardamom, on a more typical Greek basis, where the taste of cardamom is balanced against that of the coffee and satisfies even the most demanding palate.
AROMATIC PROFILE
The taste of Greek coffee with its rich frothy kaimaki has been paired in perfect balance with freshly ground cardamom, which gives a more 'spicy' taste.
AVAILABLE PACKAGING
100gr
WHERE WILL I
FIND
NEKTAR COFFEE