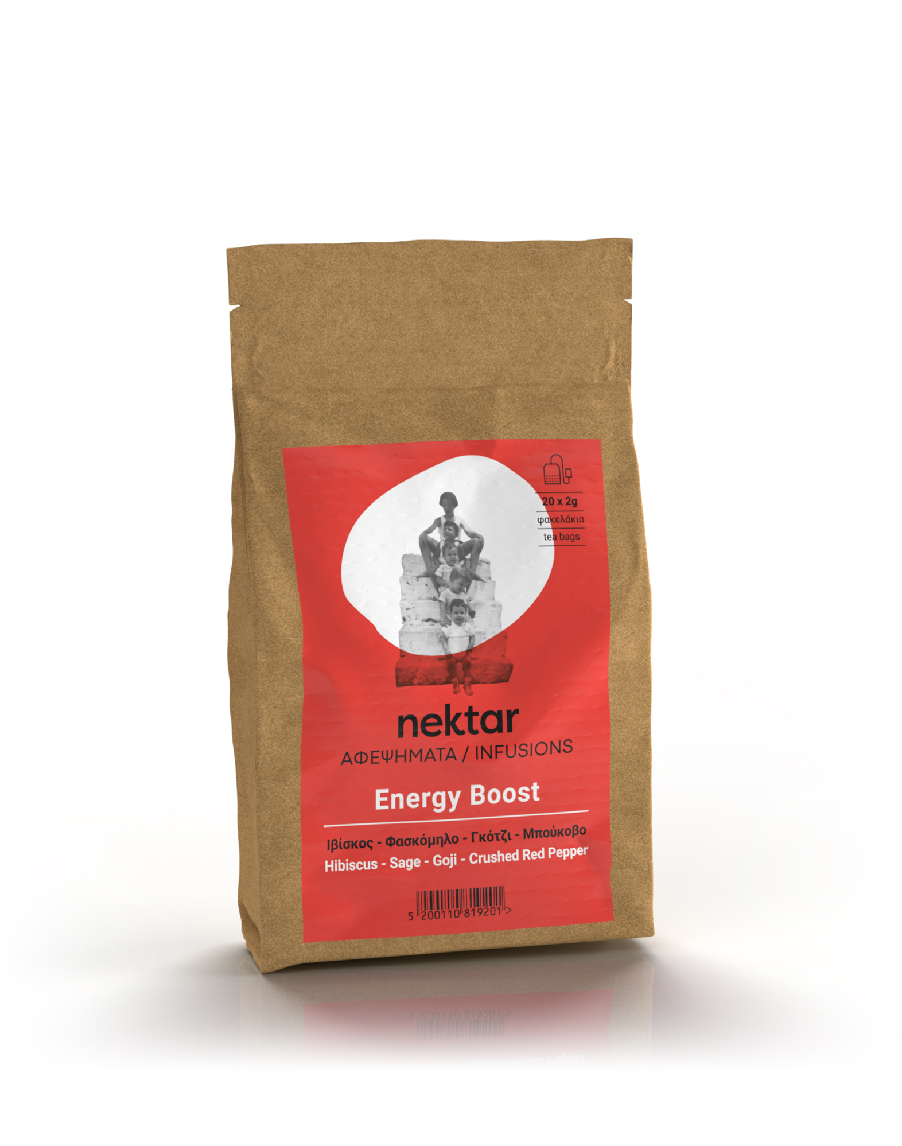 ENERGY BOOST
A mixture of herbs for stimulation and a boost of energy.
Ideal as a hot or cold herbal infusion.
A brew with a rich aroma, a delightful taste and a slightly spicy note from the crushed red pepper which helps invigorate and strengthen the body.
The packaging comes in craft flat bottom, 100% recyclable bags with a re-sealable zip on the top, which are very practical for storing and keeping your coffee in ideal conditions.
Without caffeine and additional artificial flavours.
Ingredients: Hibiscus, Sage, Goji, Crushed Red Pepper
Contents of packaging: 20 2gr tea bags.
WHERE WILL I
FIND
NEKTAR COFFEE