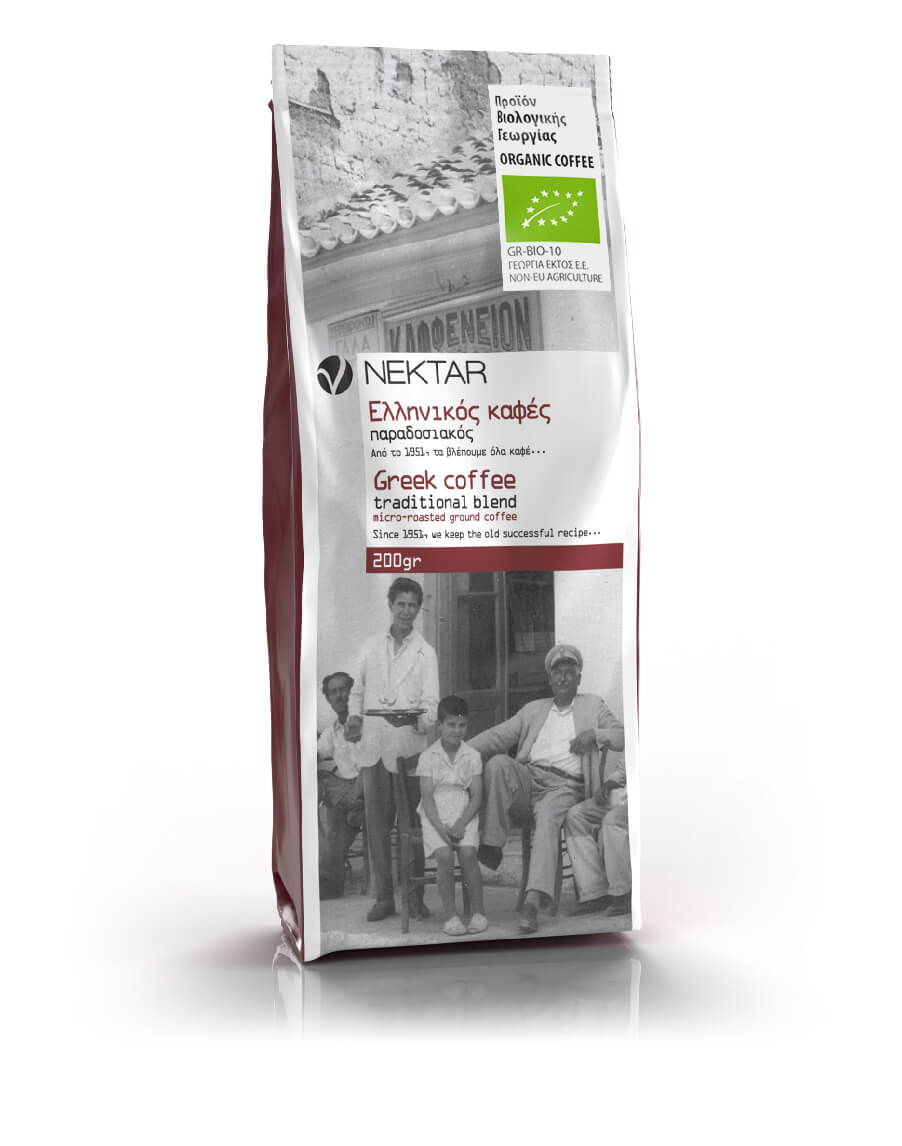 GREEK ORGANIC COFFEE
GROUND & BEAN COFFEE | MEDIUM ROAST

Nektar Greek Organic coffee is an ideal blend of coffees, coming from certified organic farms in Africa and Latin America with the taste of Nektar Greek Traditional coffee.
COUNTRIES OF ORIGIN

Brazil, Peru, India
From Certified Organic Farms with small lots that are harvested by hand.
AROMATIC PROFILE

Aftertaste of nuts, chocolate with earthy notes, a rich frothy kaimaki, balanced body and aroma.                                              
PACKAGING

100gr, 200gr, 500gr, 1000gr, 5000gr
Packed in a protective atmosphere immediately after roasting.
Millstone ground coffee.
WHERE WILL I
FIND
NEKTAR COFFEE