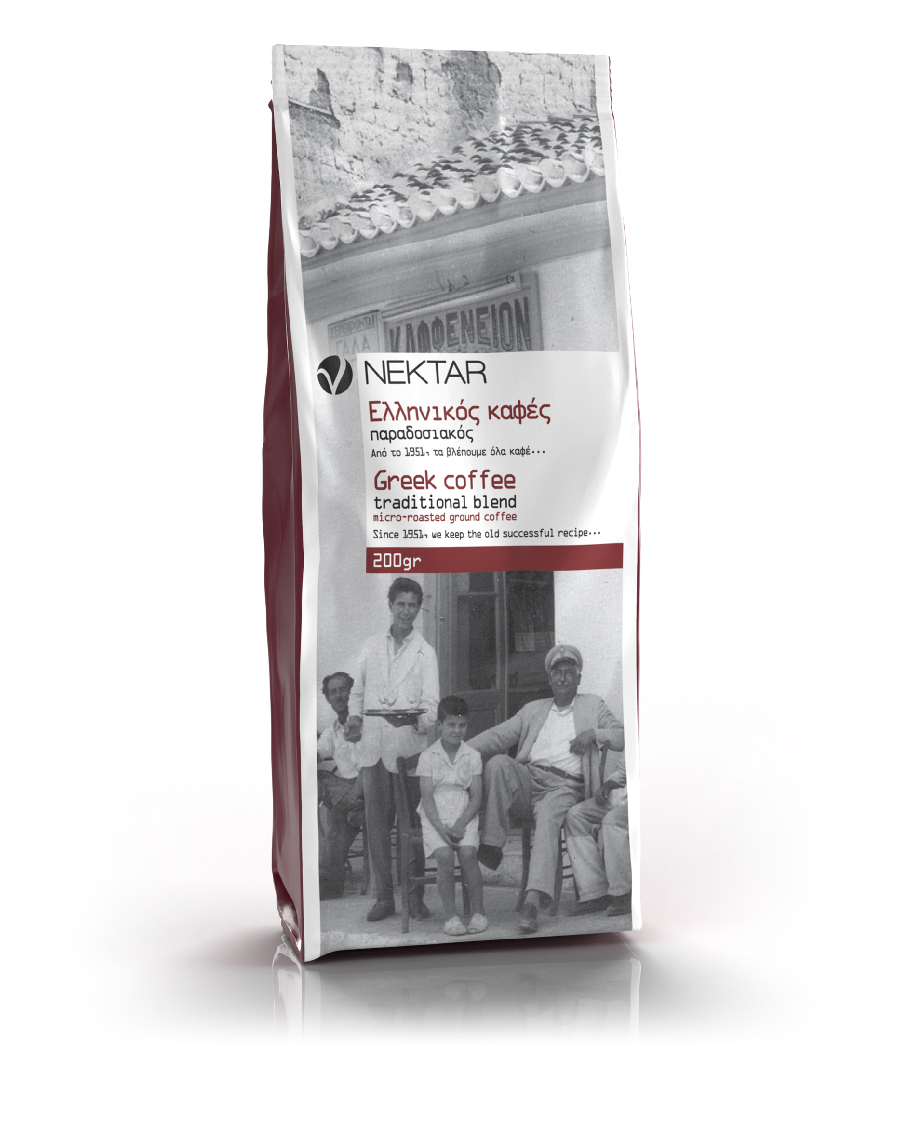 GREEK TRADITIONAL COFFEE
GROUND & BEAN COFFEE | MEDIUM ROAST

We have been following the old tried and true recipe of our grandfather Georgios Neofotistos since 1951. NEKTAR Greek Coffee has won taste & quality awards in Greek and International Competitions.
COUNTRIES OF ORIGIN

Blend of Arabica from Brazil and Ethiopia & Robusta from India
AROMATIC PROFILE

Aftertaste of nuts, chocolate with earthy notes, a rich frothy kaimaki, balanced body and aroma.                                               
PACKAGING

100gr, 200g, 500gr, 1000gr, 5000gr
Packed in a protective atmosphere immediately after roasting.
Millstone ground coffee or bean coffee.
WHERE WILL I
FIND
NEKTAR COFFEE