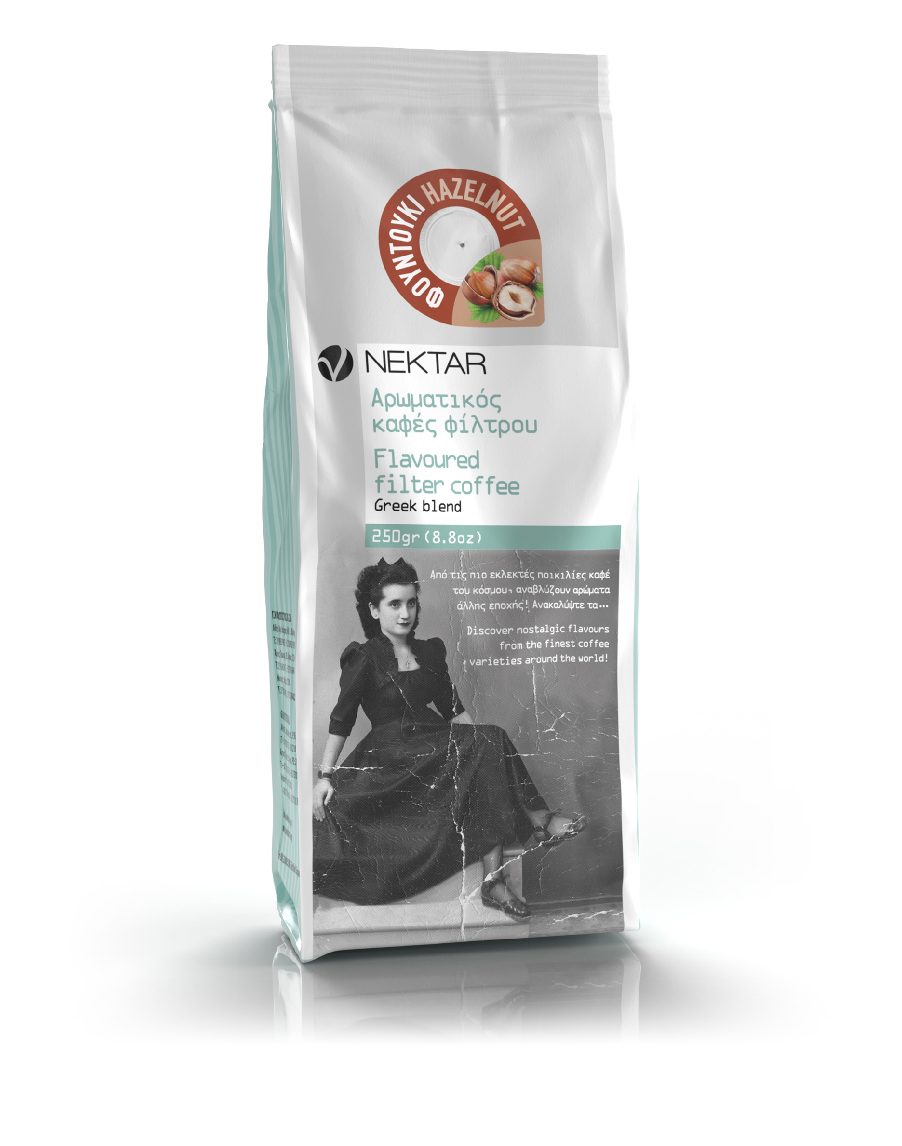 HAZELNUT FILTER COFFEE
GROUND & BEAN COFFEE | MEDIUM ROAST
The original Nektar filter coffee is paired with the flavour of Hazelnut to take us on a journey of unique flavour discovery. A dup driven by coffee with the subtle aftertaste of hazelnut.
Add some colour to every moment in your day with a cup of flavoured filter coffee.
COUNTRIES OF ORIGIN
A blend of Arabica from Colombia, Kenya & Robusta from India
AVAILABLE PACKAGING
250gr, 500gr, 1000gr
The one-way valve integrated in the packaging helps preserve the aromas and freshness of the coffee.
WHERE WILL I
FIND
NEKTAR COFFEE