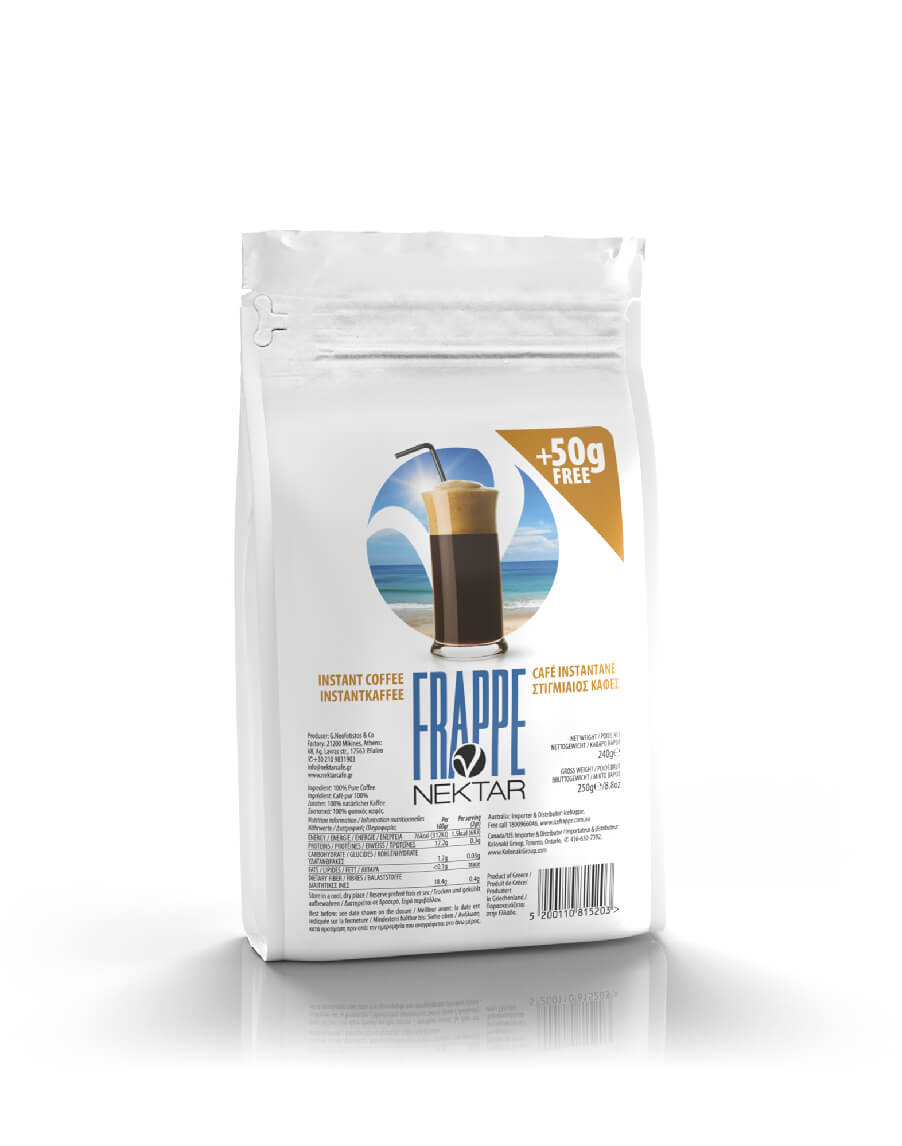 NEKTAR INSTANT COFFEE
POWDER | MEDIUM – DARK ROAST
Nektar instant coffee has been created for 'long-lasting' enjoyment! Hot or cold, you can drink it any time of the year.
You can now make your own Nektar iced coffee frappe, the well-known Greek recipe, a favourite in Greece and abroad.
COUNTRIES OF ORIGIN
Colombia, India
AVAILABLE PACKAGING
250gr, 500gr, 1000gr, 2500gr
The 250gr packaging comes in flat bottom, 100% recyclable bags with a re-sealable zip on the top, which are very practical for storing and keeping your coffee in ideal conditions.
WHERE WILL I
FIND
NEKTAR COFFEE